You have room within yourself now to connect with greatness and explore that further within yourself.
I believe it all comes back to what gives you joy. Joy is powerful and a transformative emotion. What ever you enjoy do more of.Find opportunities to cultivate joy at work, at home and in all areas of your life.When you experience more of this you are more likely to get in touch of what is your purpose and why you're here.
What you will learn about yourself with this course:
Gain clarity on what your purpose is now.
Understand and practice of the different grounding exercises to support you in the present moment which helps you from being unbalanced and weighed down by negative energies.
Less dreaming and more specific goals which are real and attainable with qualifying a goal and using the SMART goal process.
Understanding and completing a vision board to manifest what you want in your life.
Have a clear understanding of what self-empowerment is and the daily action steps that are needed to attain this and keep it.
Your Instructor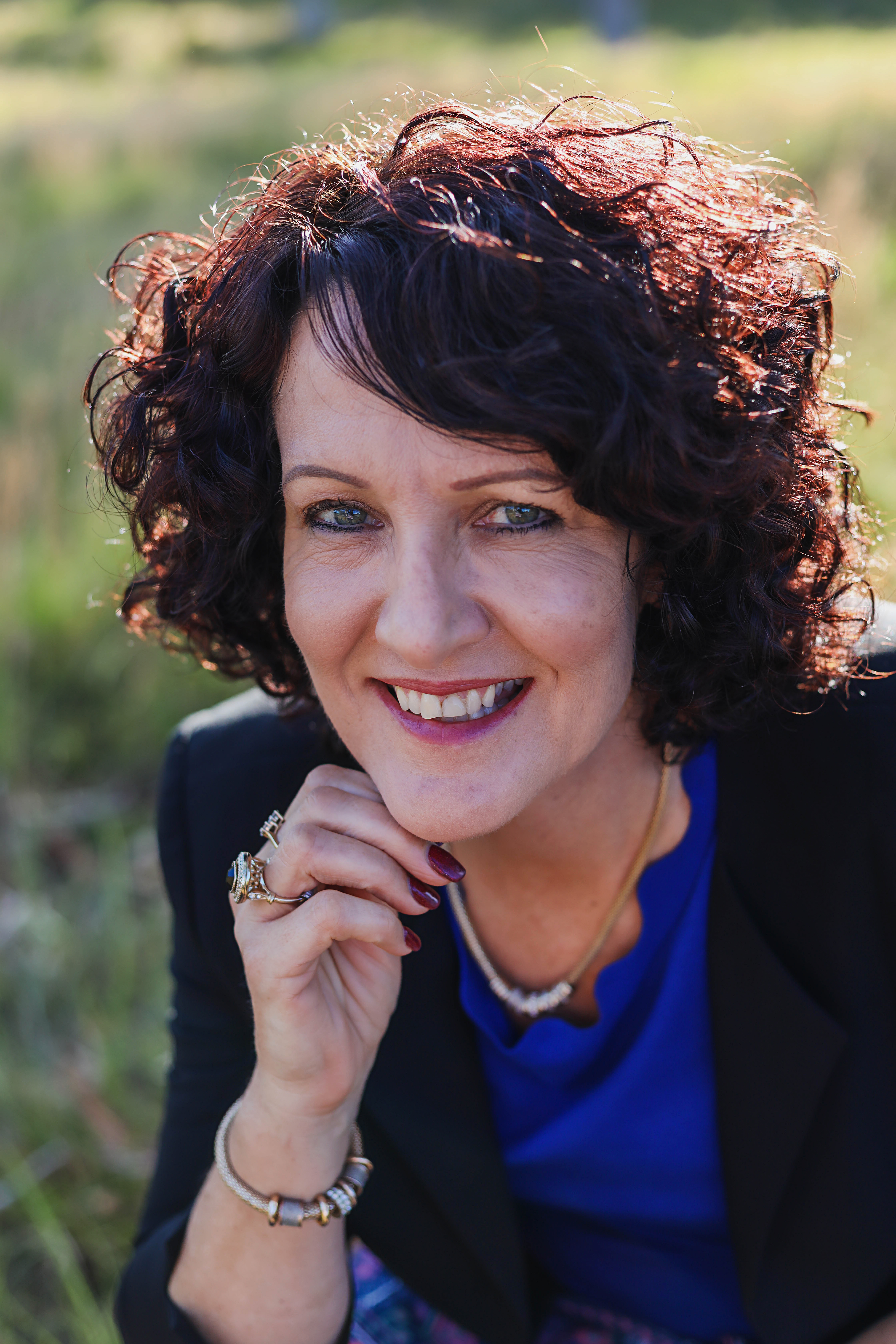 Your Facilitator
Helen Harrison is qualified in Life Coaching, Counselling, Holistic Counselling, Hypnotherapy and Psychotherapy. Helen is a published author, a Work shop facilitator, Speaker and the host of her own podcast the Empowered Marriage. Helen is the mother of three adult sons.
Helen's business Power of Change Counselling & Coaching has been in operation since 2008 and she has worked with hundreds and hundreds of couples and individuals. The last three years Power of Change was named in the Top 3 for Marriage Counsellors in Brisbane City, Australia.
Life's core experiences and wounds are universal. They touch and affect individuals of all ages, cultures, backgrounds and race. Gaining a deeper self-connection and to enrich your relationship with yourself is Helen's driving force to create courses that empower your life.
Helen has travelled thru her own life challengers and used all the principals, tools, processors to move thru and rise above the cards she was dealt. Helen has completed hundreds of hours of personal development as well as her professional training. Helen believes you have a choice as to how you cope with life's challengers. Taking 100% responsibility for your life's happiness is the key and your happiness is an inside job. Committing to yourself and working on a course, embracing it and participating fully you cannot put a price on it. Breaking thru old patterns of behaviour, releasing stale old baggage and energy to make way for a fresh, energised way of being is the destination.
The course's are well designed and well-honed that has taken hundreds of hours of trial and error working with clients to find the formulae that is efficient and will give you the results you are striving and looking for.
"From Living in Survival to Passion, Peace, Power & Purpose"
When you discover you and begin getting out of your head and into your body your life can begin to change.We all have the power to manifest what we want in our life because it all lies within us but we just have to get out of our own way.Literally thinking, to stop attaching to the stories in your head and begin manifesting what you want.
Manifesting is intentionally creating what you want.
And how do you do that?
We all have the ability to manifest anything we desire like love, wealth, health, cars, holidays, calmness…….. We are not taught this.
Have you heard what we focus on grows? If you focus on what you don't want to have happen, that is exactly what will manifest.
Very important to not underestimate your manifesting powers which we all have within us that's why it's so important to know exactly how to use your manifesting power.
Frequently Asked Questions
When does the course start and finish?
The course starts now and never ends! It is a completely self-paced online course - you decide when you start and when you finish.
How long do I have access to the course?
How does lifetime access sound? After enrolling, you have unlimited access to this course for as long as you like - across any and all devices you own.
What if I am unhappy with the course?
We would never want you to be unhappy! If you are unsatisfied with your purchase, contact us in the first 30 days and we will give you a full refund.
To live peacefully with your emotions- no resistance to what is.To fully feel and be with emotions that arise.
Living on purpose, creativity, renewal and compassion.
An invitation to reconnect on a deeper level with yourself so on completion of course you will make promises to yourself and follow thru such as:
I promise to do activities that give me joy, fun and pleasure

I promise to love truthfully and honestly, show up and be fully present.

I promise to ask myself is this best for my higher self

I promise to live on purpose learning and growing daily

I promise to slow down and enjoy being in nature

I promise to self-pleasure unrushed regularly

I promise to say no when I want to say no

I promise to feel sexy, desired and loved by me

I promise to be around high vibrational individuals

I promise to fill my body with food that nourishers me

I promise to have regular massages to soften and sooth my nervous system

I promise to breathe deeply feeling and releasing all my emotions effortlessly
In making a promise to yourself your taking 100% responsibility for your own life and converting intention into action and creating the life you want.