The messages I constantly hear in my counselling practice when we focus in on the self:
I feel like I don't matter
I put others before myself.
If my partner is happy, then I can be happy.
I cannot let people down.
I cannot say no.
I feel guilty when I put myself first.
I'm scared of rejection if I put myself first
And many more …………
What's your message you tell yourself to avoid putting yourself first?
There are many, many messages that you will be telling yourself from stopping you, putting yourself first. The important truth is that if you fail to take care of yourself and understand that you do matter, then physically, mentally, emotionally, spiritually, you will be setting yourself up for pain including your energy, your enthusiasm, your motivation which are not bottomless wells.Also, more serious issues including your health, depression, anxiety and stress to name a few.
You need to be re filled. You cannot keep taking from yourself. You must take regular actions to refill your reserves up.
When your self does matter:
You will put yourself first
You will make yourself a priority
You will have regular rituals
You will not wait for someone else to tell you to fill your own cup up, your own well.
You will not wait until something goes wrong and then address the issues.
You take consistent action to refill your well of energy, enthusiasm, and motivation long before you ever see the bottom of the well or the bottom of the cup.
By the end of Self Does Matter:
Understand the importance of Self-Empowerment and it's 100% your responsibility.
Understand how-to self-regulate yourself, centre and ground yourself.
Understand that doing small things frequently in a consistent way is an effective way to create change.
Reflecting and owning the traumas and stress you have had in your life, no longer minimising it and understanding the importance of healing.
Getting clear on how your life has been and how you want it to be.
Improving your relationship with your addictions and being honest with yourself.
Your Instructor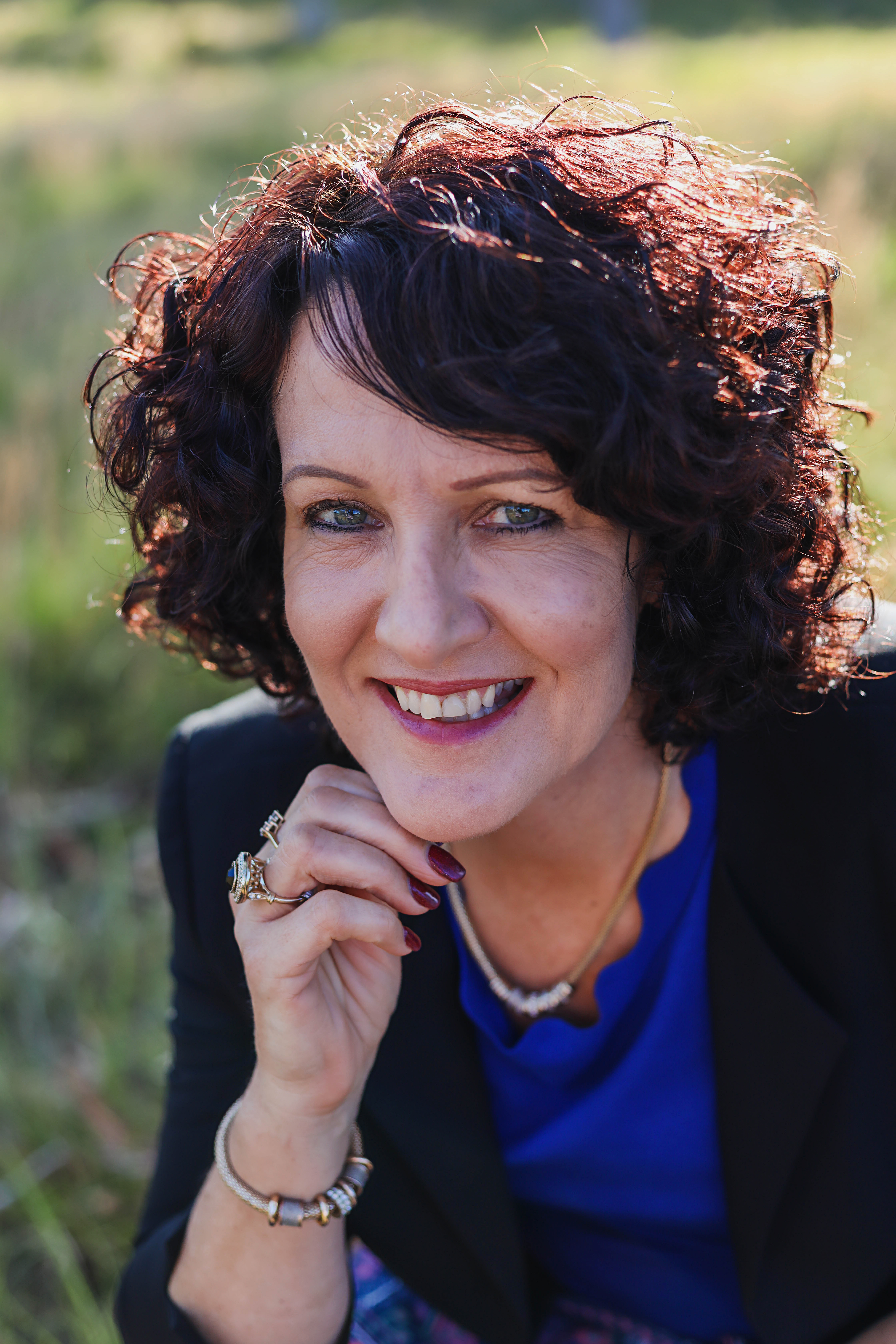 Your Facilitator
Helen Harrison is qualified in Life Coaching, Counselling, Holistic Counselling, Hypnotherapy and Psychotherapy. Helen is a published author, a Work shop facilitator, Speaker and the host of her own podcast the Empowered Marriage. Helen is the mother of three adult sons.
Helen's business Power of Change Counselling & Coaching has been in operation since 2008 and she has worked with hundreds and hundreds of couples and individuals. The last three years Power of Change was named in the Top 3 for Marriage Counsellors in Brisbane City, Australia.
Life's core experiences and wounds are universal. They touch and affect individuals of all ages, cultures, backgrounds and race. Gaining a deeper self-connection and to enrich your relationship with yourself is Helen's driving force to create courses that empower your life.
Helen has travelled thru her own life challengers and used all the principals, tools, processors to move thru and rise above the cards she was dealt. Helen has completed hundreds of hours of personal development as well as her professional training. Helen believes you have a choice as to how you cope with life's challengers. Taking 100% responsibility for your life's happiness is the key and your happiness is an inside job. Committing to yourself and working on a course, embracing it and participating fully you cannot put a price on it. Breaking thru old patterns of behaviour, releasing stale old baggage and energy to make way for a fresh, energised way of being is the destination.
The course's are well designed and well-honed that has taken hundreds of hours of trial and error working with clients to find the formulae that is efficient and will give you the results you are striving and looking for.
"From Living in Survival to Passion, Peace, Power & Purpose"
When we have unresolved past issues, stresses and trauma that affects our life today, our life force energy is depleted and creates inner turmoil.
We are vibrational creatures and we have an energy vibration within us all.
Releasing baggage, suppressed heavy energy from the past requires an openness and willingness to bring the energy into your consciousness.
When you let go baggage, you will notice a huge difference as your body goes into a higher vibrational state and becomes more alive and open. The more of your past that is released the more joy, excitement and passion you will have for life in the present moment.
Releasing baggage takes time, patience and willingness.
As you spend time on yourself your own awareness will grow, and you will have the capacity to consciously release energy.
To release baggage, you must feel it, acknowledge it, own it without judging or minimising it. A certain amount of vulnerability and openness is needed. If you skip that part the blocks remain, and the suppressing continues.
Negative energy can become locked in the body and suppressed when you are unable to fully express yourself during emotional times, particularly when you are little child.
Imagine you are lugging around a backpack filled with 50 kilograms of suppressed energy. All the unresolved issues, stressors and traumas you have experienced that you were unable to fully express. It is heavy and prevents you from having vitality and vigour for life. The suppressed energy fuels your mind's negativity which keeps that momentum going. The energy is stored as blocks of resistance and it causes a disruption to your energy flow.
When a stressful event occurs or trauma occurs, the energy in the body becomes toxic, it becomes negative, the energy changes. It's not light, it's not free, and if that stressful event or trauma isn't processed, that energy, that toxic energy stays in the body.Over time blocked energy begins to build in the body causing dis-ease.
Frequently Asked Questions
When does the course start and finish?
The course starts now and never ends! It is a completely self-paced online course - you decide when you start and when you finish.
How long do I have access to the course?
How does lifetime access sound? After enrolling, you have unlimited access to this course for as long as you like - across any and all devices you own.
What if I am unhappy with the course?
We would never want you to be unhappy! If you are unsatisfied with your purchase, contact us in the first 30 days and we will give you a full refund.
Congratulations on making the important decision to put yourself first and to invest time and money into being the best version of you resulting in trust, unconditional love to yourself, to others including your partner and family from a place of wholeness, sovereignty and integrity.
By the end of this course you will feel more in touch with your body and your emotions, more motivation and energy, more aware of your patterns and how to change them, lighter, peaceful and more relaxed. Life will feel more effortless and you will be in the present instead of survival.
What I want you to get from this Course:
To be in a relationship its vital to be in a loving relationship with yourself first.
We too often look outside ourselves for others to give us what we need. Feeling that within yourself sets you free to not need a person but you love being with them. A very self-empowering way to live.
Getting out all that does not serve. Getting current. Letting go of baggage.
Living in the present and Coming home to you !!
Ability to transform, embrace impermanence and allow for change.
Body – the body desires to be in ease, softness and vibrant health.
Heart – to feel love and give and receive love.
To live peacefully with your emotions- no resistance to what is.To fully feel and be with emotions that arise.
Living on purpose, creativity, renewal and compassion.
An invitation to reconnect on a deeper level with yourself so on completion of course you will make promises to yourself and follow thru such as:
I promise to do activities that give me joy, fun and pleasure

I promise to love truthfully and honestly, show up and be fully present.

I promise to ask myself is this best for my higher self

I promise to live on purpose learning and growing daily

I promise to slow down and enjoy being in nature

I promise to self-pleasure unrushed regularly

I promise to say no when I want to say no

I promise to feel sexy, desired and loved by me

I promise to be around high vibrational individuals

I promise to fill my body with food that nourishers me

I promise to have regular massages to soften and sooth my nervous system

I promise to breathe deeply feeling and releasing all my emotions effortlessly
In making a promise to yourself your taking 100% responsibility for your own life and converting intention into action and creating the life you want.